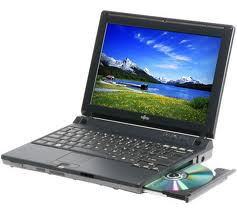 The Refurbished Laptops Process And The Warranty
The manufacturers follow a systematic process to refurbish the laptops and the process differs from one supplier to another. In general, it all starts with the cleaning process and then the technical proficiency of the laptop is thoroughly evaluated. They take care of each and every major as well as minor fault. The scratches on the laptop are also repaired. What is more, the Refurbished Laptop computers also are tested to new product specifications.
These products are usually available with a minimum warranty of 6 months. However, some top manufacturers and suppliers also provide better warranties that may range from one to three years. The actual time period of warranty depends upon the policy of the seller. Many refurbished laptops still carry a portion of the original remaining manufacturer's warranty in addition to warranty provided by the seller. If you are buying these products from a retailer, you can also find ones that offer an extended warranty of up to two years.
All of the leading manufacturers of laptops including Fujitsu, Panasonic, Toshiba, HP/Compaq, Dell, ACER, and IBM products are available as refurbished laptops. When you are considering purchasing these types of laptops, you should evaluate all factors just as you would if purchasing a new laptop computer, such as cost, warranty, and most importantly, the reputation, and technical support capability of the seller.
Where To Locate The Best Refurbished Laptop Computers?
You can locate numerous companies that deal in refurbished laptop computers either on the Internet or at your local computer hardware stores. The online marketplace and sites such as eBay offer the best shopping environment. The so called "big box" retailers make their money on new products so it is a waste of time to shop there. You can do product research online and then shop for the best price when considering all the other factors such as technical support. If you shop eBay you have the benefit of the seller rating system, so pick a seller that has significant numbers of positive feedback and you can be assured you will have a good buying experience.
Quality Refurbished Laptops at Low Price
As an example of attractive prices for refurbished laptops, a DELL Latitude D620 Core Duo with 1GB of RAM, 60GB hard drive and WI-FI capability is available refurbished on eBay for $270. A refurbished HP Pavilion G60-237NR with a 320GB hard drive sells for $454 on eBay. These are representative of the values that are available in great quality refurbished computers. These prices are indicative - you can find refurbished laptop computers in all price ranges including cheap prices for Refurbished Netbooks.
When purchasing a laptop online, keep in mind that you buy from dealers who have been in the business for a while. When shopping at an online auction site, check the seller's ratings before making a purchase. Ask for detailed information, details regarding the accessories you will be receiving with the laptop, and information regarding shipping costs and tax. If you shop carefully you will find the best refurbished laptop computers through online deals and discounts at competitive prices.
Buying A Refurbished Laptop
Consider the usability of the laptop you need and depending on that choose the specifications, such as memory, size of hard drive or processor speed. For example, if you need a laptop to run small presentations or simple software like MS Office, a low specification laptop will suffice the purpose, but let us say, you need it to run heavy multimedia software, then you have to buy a high configuration laptop.
Before buying a reconditioned laptop remove all the pre-notions that it cannot match the performance of a new laptop. Thousands of people buy refurbished laptop computers. They are not old antiques. In fact, they are just a few months old. You can shop the eBay online auctions for some of the best buys in refurbished laptops and become a proud owner of a laptop.
Originally posted 2010-09-13 16:15:39.