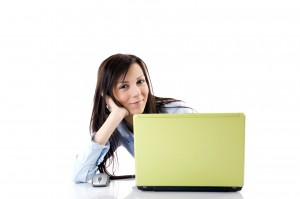 Many people in the market for new computers today are opting to try cheap refurbished laptops. There are both advantages and disadvantages to going down this path. Ultimately, a Refurbished Laptop can often both meet and exceed your expectations while costing you less money. However, it's important to beware of the potential pitfalls of a refurbished model before you make your final decision.
Starting with the advantages, the main benefit to buying cheap refurbished laptops is of course the price. You can easily knock off several hundred dollars from a relatively new model. Considering the falling prices of laptops, not everyone finds the cost savings to be worthwhile though.
There is also a misconception about cheap refurbished laptops. The general opinion of them is that they have been heavily used and are in only moderate condition. While this may be true in certain circumstances, most laptops that have been refurbished and placed back on the market are new models that were barely used at all. The majority of refurbished laptops on the market stem from returns during trial periods, incorrect orders and other situations that caused a quick ownership period. This means that the laptop you end up with is usually still in near-new condition, which makes the cost savings all the better.
It's also important to look at the differences between a refurbished model and a used laptop. A used laptop is typically sold straight from one person to another. It may or may not be cleaned out for space, performance and malware. Potentially there could be significant damage to the unit or the laptop itself could be very outdated. Refurbished models however have been entirely wiped clean and are in great working condition.
As mentioned though, there are drawbacks to purchasing cheap refurbished laptops. They generally revolve around potential scams and other consumer traps that could end up costing you in the long run, despite the immediate cost savings.
The first thing you have to watch out for is where you buy the laptop from. A refurbished laptop should only be purchased straight from a manufacturer, or from a highly reputable retailer. Otherwise, there is no way to ensure of the computer's authenticity, condition and value.
A second thing you have to watch for is that you have to be aware of the warranty that is coming with your model. Many manufacturers provide substantial warranties that are equal to the versions that come with their brand new models. However, in some cases the warranties are extremely short or limited. Therefore it's of the utmost importance that you find out about the extent of the warranty and coverage before making a purchase. If you follow the advice in our earlier article on Tips For Buying Refurbished Laptops Online, you can be assured you have nothing to fear in buying refurbished products online.
So what's the final word on cheap refurbished laptops? For many people, they provide a great way to save some serious money, without any negative consequences. However, it's crucial that you do your homework before purchasing one for yourself. Be sure you buy one from one of the eBay dealers that has a positive feedback score and you are fully aware of the applicable warranty beforehand.
Cheap refurbished laptops can be a great investment and who needs to know your $200 laptops didn't cost double or triple that amount?
Originally posted 2009-08-11 16:34:56.